Cognitive Behavioural Therapy Techniques
Rather than a limited Cognitive Behavioural Hypnotherapy (CBH) approach, the ICCHP teaches a more elegant and powerful approach to CBT based Cognitive Behavioural Therapy. CBH is an action-oriented humanistic approach to emotional growth that focuses on individuals' capacity for creating, altering, and controlling their emotional states. Rational Emotive Cognitive Behavioural Hypnotherapy (RECBH) places much emphasis on the present - on currently held beliefs and attitudes, painful emotions, and maladaptive/dysfunctional behaviours that can sabotage an enriched and fuller experience of life. That is, RECBH teaches people how to overcome problems and how to implement gratifying and realistic alternatives to current psychological patterns, now and at any time in the future
Rational Emotive Behavioural Therapy - REBT
ICCHP hypnotherapy training tutors teach RECBH inline with the Albert Ellis Rational Emotive Behavioural Therapy (REBT) model of emotional disturbance rather than the Aaron Beck Cognitive Behavioural Therapy (CBT) model for three reasons; the first is that the Ellis' model deals with both symptom treatment as well as advocating a philosophy of healthy living, whereas Beck's model only focuses on symptom treatment. Secondly, Ellis' model does not shy away from disputing worst case scenarios from the start, whereas Beck's model focuses on reality testing. Thirdly, because, there seems to be a convergence among Beck therapists to following one of the primary Ellis models of disputing rigidly held beliefs.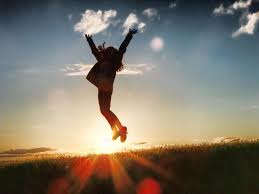 Clients are all different, a hypnotherapist may have ten clients present with insomnia, a highly trained integrative therapist, after making a precise therapeutic assessment, may treat each one of these ten clients differently, thereby tailoring the correct combination of approaches and therapeutic interventions to ensure success with each client. Learning a single approach, like just Cognitive Behavioural Therapy | Hypnotherapy and using this same approach with every client, may achieve success with some clients, but not with all. Therapists who use a single approach, whether appropriate or not, are limited and it indicates a poorly trained therapist. Cognitive Behavioural Hypnotherapy (CBH) approaches are not suitable for all clients, using a CBH based approach with all clients demonstrates the therapist's lack of flexibility, forcing each client to fit into the therapeutic model and framework that the therapist uses (square peg in round hole approach). An integrative therapist will be trained in a number of different approaches, having the flexibility to combine these to suit each client's differing needs.
The ICCHP, promotes an integrative approach to patient treatment, combining REBT and Cognitive Behavioural Therapy with all other hypnotherapeutic approaches and refers to this combined Cognitive Behaviour Hypnotherapy (CBH) approach as RECBH. ICCHP students studying will receive training in more than just Cognitive Behavioural Therapy (CBT) Hypnosis. Want to know what our students say about our courses? Read our Hypnotherapy Student Testimonials and you will know that we provide the most comprehensive range of hypnotharapy and hypnosis training courses available anywhere.