Treating Weight Related Disorders (Online)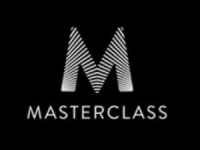 This distance learning online delivered master class includes every aspect of hypnotherapeutic treatments of weight related disorders. It includes live video of the classroom teaching sessions and also a real live client treatment session, along with all course notes and scripts. Weight related disorders are those where the individual is unable to maintain an appropriate and healthy weight shape and size for their sex, age and height, causing an impact and risk to the individual's immediate and future health and well-being. This master class is designed to help you understand the different weight related disorders, their impact on health and well-being, conventional treatment approaches and how as a hypnotherapist you can work with these individuals independently, or as part of a multi-disciplinary health care team, in order to help them to overcome their condition.
From the patient information gathering and questioning, the hypnotherapist will be able to make an informed assessment and be able to discuss this openly with the patient, and then explore the best possible treatment strategy and approaches. It is important that the patient understands the assessment and treatment and also concurs; ensuring informed consent/participation. This is important as the patient will have to agree to commit to the treatment options and to any homework or practice in order for the patient to achieve any success.
Normally, treating weight related disorders are approached in 3 main stages:
Stage One - the first stage includes any needed stabilisation, ego strengthening, motivation and psychological, behavioural and nutritional education.

Stage Two - the second stage includes specific therapeutic interventions to treat the actual condition and related symptoms, also at this stage any unhealthy/unhelpful beliefs will need to be dealt with (disputed and replaced).

Stage Three - the third stage is the reinforcement, maintenance and support stage.
By using this staged treatment approach, both the patient and the hypnotherapist will be able to understand what needs to be planned for and achieved in order to make progress and be successful. It also provides defined progress markers which will help the patient understand where they are in the therapeutic process. The three staged approach combined with the information gathering and questioning outcome provides the hypnotherapist with a structured approach to treatment strategy, treatment decision making, session planning and choice of intervention approaches.
COURSE TOPICS INCLUDES:
Understanding Weight Related Disorders

Understanding Body Mass Index (BMI) and Other Measurement Standards

The Growing Need for Weight Management & Control

Current Useful Reports

Assessing the Presenting Patient

Treatment Strategy & Planning

Specific Treatment Approaches

Case Study Exercise

Course Notes
MONEY BACK GUARANTEE
If you can find a similar course for less money we will refund the difference in course fees.
PLEASE NOTE: Your booking/place on the course will not be confirmed until payment is received