Smoking Cessation (Online)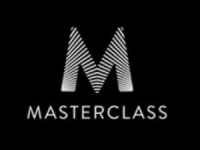 This distance learning online delivered master class includes every aspect of hypnotherapeutic smoking cessation. It includes live video of the classroom teaching sessions and also real live client treatment sessions, along with all course notes and scripts.
Smoking cessation through hypnotherapeutic approaches are applied to the habitual behaviours and the conditioned responses, in addition to the individual's beliefs associated with smoking. This is directed at both conscious and unconscious levels of processing and memory. The hypnotherapist will engage with a client at a conscious level when discussing a person's smoking habits and their desired goal to become a non smoker. Then through trance work reinforce the conscious engagement and reprogramme the conditioned responses, behaviours and beliefs at an unconscious level, where effective change takes place. With a highly motivated person this change can be achieved within a 45 minute trance session, which no other form or approach to smoking cessation can ever achieve. Hypnotherapy approaches treat the conditioned responses and not the nicotine addiction.
Both hypnotherapists and ex-smokers who have used hypnotherapy will provide first hand evidence of its effectiveness and success. The difficulty with hypnotherapy for smoking cessation is that there are no large scale research studies or concrete evidence to support the claims made by both hypnotherapists and those who have become non smokers through hypnotherapy. In addition, the subjective nature of hypnotherapy application further complicates data collection, as there are a number of different approaches that a hypnotherapist can use to treat a smoker. There are no standard evidenced based hypnotherapeutic treatment protocols for smoking cessation that can demonstrate its efficacy of use. Nor can claimed success rates be independently verified. The treatment approach presented by the ICCHP is based on therapeutic processes that have demonstrated high levels of successful outcomes for smoking cessation. The success of this approach and these processes is dependent on the ability of the hypnotherapist to correctly assess the presenting smoker's level of motivation, gather comprehensive information about the smoker's current and historical smoking habits and beliefs, obtain a comprehensive understanding of the smoker's motivation and desire to become a non smoker (goals, benefits, etc.) and to apply and interweave this information into the delivery of the therapeutic processes.
INCLUDES:
Introduction to Smoking Cessation

The Health Benefits of Smoking Cessation

Other Perceived Benefits of Smoking Cessation

The Challenges of Smoking Cessation

Research on Smoking Cessation

The Financial Costs of Smoking Cessation

Hypnotherapy for Smoking Cessation

Hypnotherapeutic Approaches to Smoking Cessation

Some Principles of Hypnotherapy for Smoking Cessation

Client Assessment for Smoking Cessation

The Smoking Cessation Process for Hypnotherapists

The One Session Hypnotherapy Approach for Smoking Cessation

Smoking Cessation Script