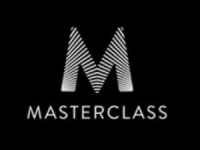 This distance learning online masterclass is designed to provide practising therapists with the knowledge and understanding to effectively provide therapeutic interaction and consultations with their clients through modern digital delivery modes.
Course attendees will learn how to engage digitally (online) with clients through modern applications like WhatsApp, Skype, Zoom and other face to face digital communication applications. Instruction in setting up these applications for best possible use and technology configuration requirements to ensure uninterrupted connections during online consultation is also provided.
This master class is designed by experienced therapists and digital technologists who have been delivering online therapy and digital communications for a number of years and will be able to share the advantages and challenges that they have encountered, ensuring your provision of safe and ethical practice based processes effectively.
There are a number of benefits to both the client and the therapist and understanding how to manage and get the most from online consultations is presented. The potential challenges encountered with online consultation delivery is also presented with effective strategies, suggestions and recommendations of how to manage and reduce their occurrence.

Managing and meeting legal, data protection, GDPR and professional body regulations and codes of conduct/practice are also covered to ensure that therapists work within the current required frameworks and guidelines and processes provided. As the nature of digitally delivered therapy can cross international borders, the legal/commercial implications are also presented and how to work internationally is presented. The ICCHP provides online training to almost 5000 students globally, so we understand how to manage, engage and support a global digital infrastructure; we also use video classroom delivery to our global students, so we appreciate how to get the most from the technology and overcome any technology related issues that may arise.
Attendees have unlimited 24/7 lifetime access to the course material, which can be accessed through a PC, tablet computer or smartphone via a mobile app. Any future updates/additions to the course are also included at no additional charge. The course is flexible so there are no time limits for completion.
INCLUDES:
An Introduction to Understanding Digitally Delivered Therapy
Digitally Delivered Therapy Compared to Traditional Face to Face Therapy
Article: Growing Market Demand for On-line Delivered Therapy
Effectiveness of Online Delivered Therapy
Advantages and Disadvantages of Online Delivered Therapy
What Do Clients Look for When Choosing Online Therapy
Overcoming the Challenges of Delivering Online Therapy
Are You Ready and Prepared to Go Online?
Client Safety, Legal & Ethical Practice Considerations of Online Delivered Therapy
Technology Considerations For Delivering Online Therapy
What Technology Should I Use to Deliver Online Therapy?
Example Case Study - End to End Online Hypnotherapy Engagement
Edited Client Session Video
Participant Discussion Forum
References
Articles of Interest
On-line Therapy Providers
Professional Bodies
Links to Video Conferencing Applications & Other Resources