Hypnotherapy Course Training Options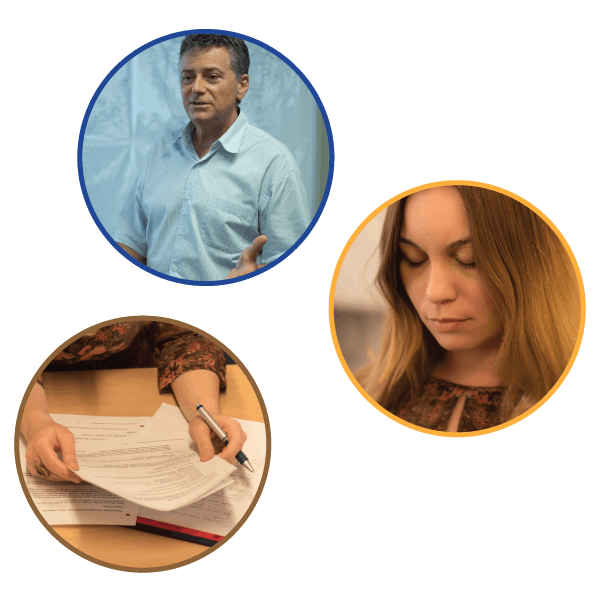 The ICCHP offer you a range of study options including both online and classroom based learning. We teach you to become a confident, competent and safe hypnotherapy professional. Throughout your learning, you will be fully supported as you acquire new hypnotherapy skills. Your tutors are practising clinical hypnotherapists, with a wealth of clinical experience to share. ICCHP tutors also teach medical professionals and post-graduate students.
Completion of both the Practitioner Certificate (PCHyp) and Practitioner Diploma (PCDip) enables professional registration with the UK General Hypnotherapy Register (GHR). Practitioner Diploma graduates are also eligible to join the UK Complimentary and Natural Healthcare Council (CNHC), which is recognised by the UK Department of Health (DOH) and the UK National Health Service (NHS). International student graduates are eligible to become members of the International Hypnotherapy Register (IHR)

OPTIONS INCLUDE
CLASSROOM BASED PRACTITIONER TRAINING
Practitioner status achieved upon completion of Practitioner Certificate in Clinical Hypnosis and Hypnotherapy (PCHyp) and full practitioner status achieved upon completion of the more advanced Practitioner Diploma in Clinical Hypnosis and Hypnotherapy (PDHyp)
PCHyp and PDHyp - 6 modules each
Requires classroom attendance one weekend a month, for 6 months at each level
Broad based and comprehensive course covering all theoretical and practical aspects of all of the different hypnotherapy approaches (behavioural, psychodynamic, indirect conversational, cognitive behavioural, etc.)
Extensive practical experience of hypnotherapy including clinical skills and client assessment, inductions, deepeners and other techniques
Assessments (online quizzes and discussion forums) completed at student's own pace with no time limits
Classes held in Pimlico Academy, London
Online support, forums, hypnotherapy scripts and other resources
Full unlimited lifetime access to course materials
Clinical supervision and mentoring available
Course fee for PCHyp £1,495
Course fee for PDHyp £1,495
You can enrol here for our next course.